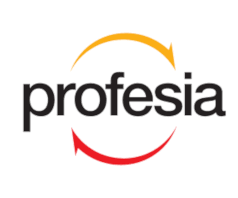 Senior ServiceNow Consultant

Náplň práce, právomoci a zodpovednosti
We are looking for an experienced and tech-savvy Senior ServiceNow Consultant to join our team. In this role, you will guide clients on the ServiceNow platform and implement customized solutions aligned with their business requirements.
Job Responsibilities:
- Assess client's business processes, collaborating with them to identify opportunities for enhancing efficiency and productivity using the ServiceNow platform.
- Customize and configure ServiceNow applications, workflows, and integrations according to client specifications.
- Maintain a comprehensive understanding of ServiceNow modules, including Incident Management, Problem Management, Change Management, and Service Catalog.
- Offer expert guidance, best practices, and recommendations for ServiceNow implementation, customization, and administration to clients.
- Collaborate with cross-functional teams, including developers, project managers, and business analysts, to ensure the successful delivery of projects.
- Contribute to project planning and execution by developing project plans, managing timelines, and monitoring budgets.
- Develop and maintain strong relationships with clients, focusing on customer satisfaction and fostering repeat business.
- Stay updated with the latest ServiceNow releases and updates, leveraging this knowledge to provide innovative and cutting-edge solutions to clients.
Zamestnanecké výhody, benefity
- Salary up to 3, 700 EUR (based on candidate's seniority level).
- Project assignment consideration based on consultant preferences.
- Transparent career path with mentoring support.
- Flexible working hours and hybrid model combining office and remote work.
- Training and certifications offered in current and high-demand technologies and methodologies.
- Language courses.
- Unlimited employment contract.
- MultiSport card.
- Phone tariff available for employees and their family members.
- Meal vouchers.
- Sabbatical leave.
- Sick days.
- Employee Referral Program.
- Team buildings and company events.
- Delicious breakfast and snacks during work hours.
Požiadavky na zamestnanca
Pozícii vyhovujú uchádzači so vzdelaním
Secondary with school-leaving examination
Follow-up/Higher Professional Education
University education (Bachelor's degree)
University education (Master's degree)
Postgraduate (Doctorate)
Vzdelanie v odbore
IT education is an advantage
Osobnostné predpoklady a zručnosti
- Minimum of 2 years of hands-on experience implementing and customizing ServiceNow solutions or similar IT service management tools.
- Preferred knowledge of Application Development technologies, including HTML, CSS, JavaScript, DML/SQL, Angular. JS, and web services.
- ServiceNow certifications such as Certified Implementation Specialist, Certified System Administrator, or Certified Application Developer are highly desirable.
- Strong soft skills, including excellent communication and presentation abilities, analytical thinking, troubleshooting skills, and stakeholder engagement.
- IT education or relevant experience in the IT industry.
- Proficient in advanced English, both written and verbal communication.
Stručná charakteristika spoločnosti
We are ICT specialists
For 20 years, connecting business and technology has been our guiding star. While being a technology specialist, we have always focused on your business objectives. Devoteam operates with market-leading partners and selects the best service offerings with high added value, enabling you to accelerate the growth of your business.
We deliver services in five regions
As a human-sized company, we put people at the heart of the transformation and combine a traditional approach with advanced use of mobile and social network to connect them. Our regional approach, based on small local entities, ensures flexibility and a close relationship with your teams, while proposing industrialised service offering.
We connect our experts
Our excellence teams across EMEA deliver with high quality solutions with the latest proven technologies. Our consulting partners and subject matter experts inspire IT decision-makers and help them to take smart decisions.
We understand your market
From our roots in Telecom and Public Sector we have grown to help implement the best practices of new technology in retail, energy, utilities, services and finance.
Druh pracovného pomeru
full-time
Detaily o pracovnom mieste:
Firma:
Devoteam, s.r.o.
Lokalita:
Bratislava
Plynárenská 7, Ružinov, Slovakia, Bratislava
Pracovni_pozice:
Senior ServiceNow Consultant
Pridané:
26. 5. 2023


Pracovné pozície aktívne
Reagovat na ponuku
Buďte prvý, kto sa na danú ponuku práce prihlási!
Prečo hľadať prácu na HitPraca.sk?

| | |
| --- | --- |
| | Každý deň nové ponuky práce |
| | Môžete si vybrať zo širokej ponuky pracovných miest: Naším cieľom je ponúknuť čo najširší výber |
| | Nechajte si zasielať nové ponuky e-mailom |
| | Reagujte na nové pracovné ponuky ako prví |
| | Všetky ponuky práce na jednom mieste (od zamestnávateľov, agentúr a portálov práce) |
| | Všetky služby pre uchádzačov o zamestnanie sú bezplatné |
| | Pomôžeme vám nájsť novú prácu |

Pracovné ponuky na e-mail
Práca Bratislava - Zaujímavé ponuky práce v okolí:
Bratislava
Ponuka práce v okolitých lokalitách